Care Home Services
We strive to build a strong relationship with all our care homes to ensure residents medications are ordered in a timely fashion, supplied in a format to help with medicines management at the home and delivered at a suitable time for your care support team.
Overview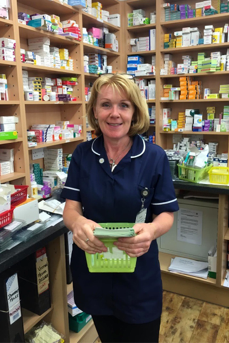 At Badham's, we can offer a tailor-made support package for all care homes and residential nursing homes through our pharmacies. We are exceptionally proud of the services we provide to our care homes. We can assist the care home team with many aspects of medicines management. This includes liaising with the GPs regarding regular medicine prescriptions, manufacturing the medication into a desired medication supply system if desired, production of an administration record sheet for the nursing staff, delivering medication at a suitable time to ensure the home has a continuum of medicines and safe removal of any unused or no longer needed medication.
In addition we also provide a 24/7/365 service for any urgent medicines that are prescribed out of hours. Furthermore, we can be booked to come to the care home to deliver medicines training for the staff and speak to the residents about their medicines if needed.
Service highlights:
Exceptional support and services
Same day delivery of medication
Well trained teams
A qualified technician dedicated to support your home
Non-heat seal MDS system
EMARx options from market leading suppliers
Free training packages for your staff
100 hours of pharmacist support from our Cheltenham pharmacy
A growing number of delivery vans with fully trained drivers
24/7/365 support with mobile phone link to pharmacist - every day of the year, including Christmas Day and Bank Holidays
Benefits
Our care home services ensure residents always have their medicines safely dispensed and ready for when they are needed. The advice and training support we provide enables care home staff and residents to be more informed about medicines to meet and exceed care quality requirements.
Accessing this service
We can create a bespoke service package tailored to fully meet the needs of your Care Home. Please contact Peter Badham for more information or to arrange a service presentation or trial:
Telephone: 01242 898701