Badham Pharmacy offers free NHS flu jabs for eligible people
Badham pharmacies are providing free NHS flu vaccinations to those over 65 and other eligible groups. For those who do not qualify for a free NHS Flu Jab, Badham Pharmacy is providing Private Flu vaccinations priced at £16.99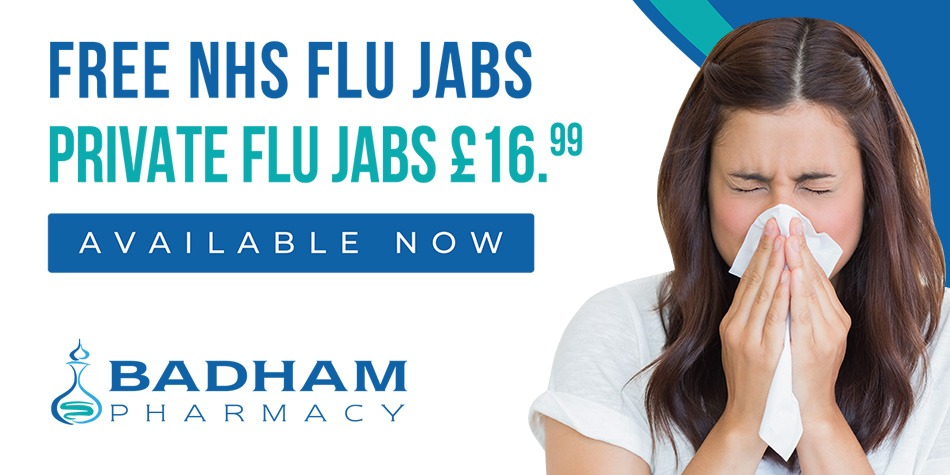 In addition to walk-in vaccination sessions and pre-reserved appointments this year Badham Pharmacy is offering booking online at selected pharmacies. Customers will be able to instantly see and book available slots, receive email reminders of their upcoming appointments and reschedule appointments online.
NHS leaders and researchers expect an early peak in flu cases this year, alongside concerns about reduced levels of natural immunity to the flu.
For individuals with pre-existing conditions like diabetes or heart disease, the flu can be life-threatening and by receiving the flu vaccine risk of a heart attack can be lowered by 27%.
Free NHS Flu eligibility criteria can be found at badhampharmacy.co.uk/flu