Badham Pharmacy wins Family Business of the Year at the GloucestershireLive Business Awards 2021
Badham Pharmacy have won the prestigious Family Business of the year in Gloucestershire awarded by GloucestershireLive.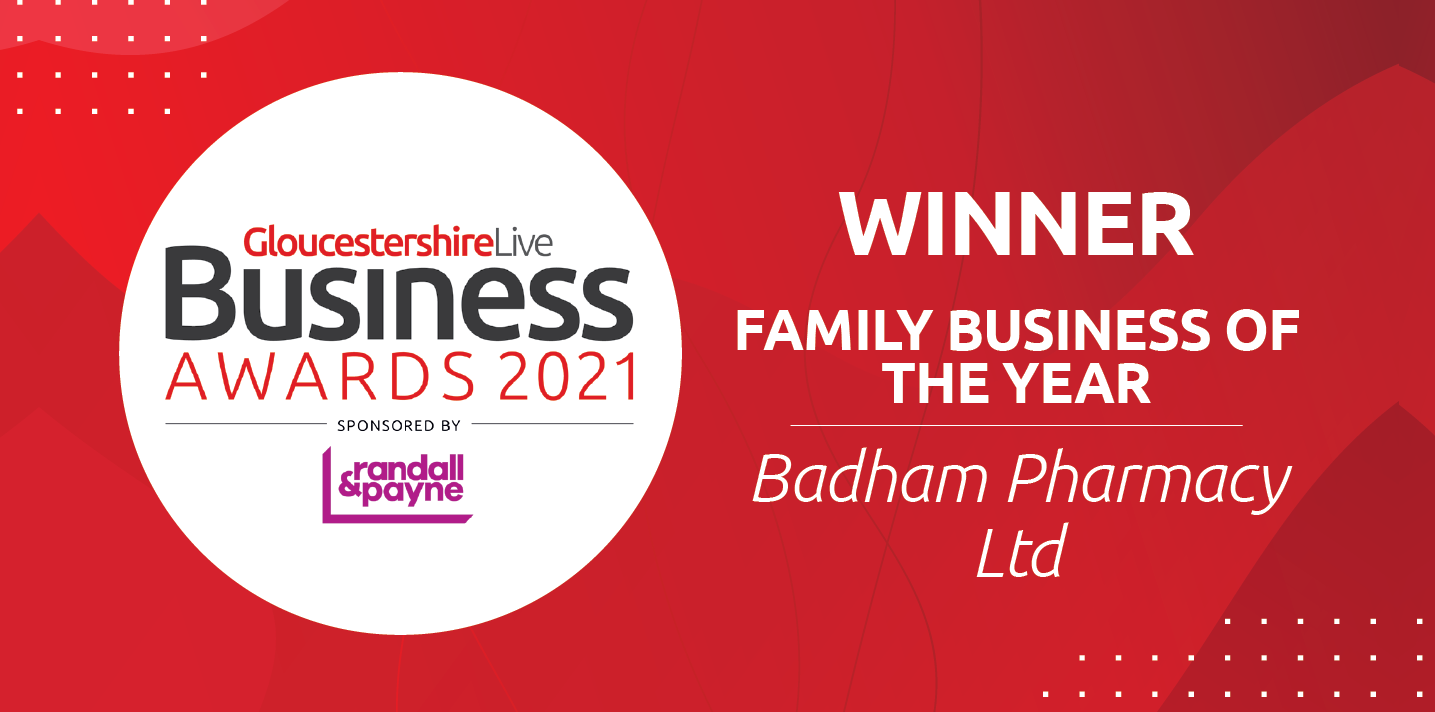 Badham Pharmacy celebrated their 80th year of serving the community in the height of the pandemic. Six members of the family are still working within the company bringing unparalleled local knowledge and care for their community.
The family have remained intrinsic to the values of the business with close links to the communities they proudly serve.
As with many businesses, the last 12 months have proved very challenging. Badham Pharmacy have, however, placed themselves at the centre of the recovery converting a section of their Church Road Pharmacy into a covid centre. They have administered over 40,000 covid vaccines to the public since January 2021 and are continuing the hard work with booster jabs now being administered.
The family are delighted to have the company's hard work recognised by this award and look forward to serving its customers for the next 80 years.
You can read more about the GloucestershireLive Business Awards on GloucestershireLive website.