Guillimont News Spring 2016 - The Badham Pharmacy Company Newsletter
A Spring Update From The Number One Family Business In Gloucestershire!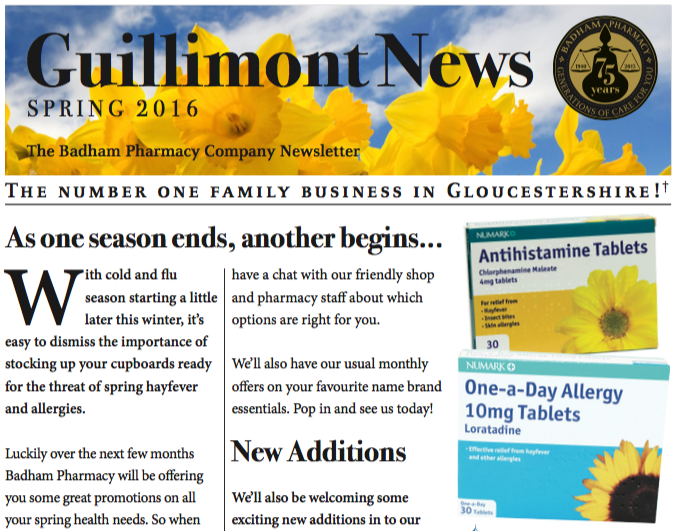 LEAD STORY:
As one season ends, another begins…
With cold and flu season starting a little later this winter, it's easy to dismiss the importance of stocking up your cupboards ready for the threat of spring hay fever and allergies.
Luckily over the next few months Badham Pharmacy will be offering you some great promotions on all your spring health needs. So when you finally fight off that cold, you won't miss a beat with allergy season.
This month we have a great selection of low-cost allergy remedies to help you start the season with a spring in your step. Pop in to any Badham Pharmacy to have a chat with our friendly shop and pharmacy staff about which options are right for you.
We'll also have our usual monthly offers on your favourite name brand essentials. Pop in and see us today!